Our history begins in 2001 in South Korea with clients such as Samsung and LG.  Smart Electronics UK was registered in 2014 to expand our business in Europe and excels in the EMS industry. We specialise in both electronic and embedded software development. Whilst we do indeed possess incredible embedded software skills we mostly focus on Electronic design, test and manufacturing.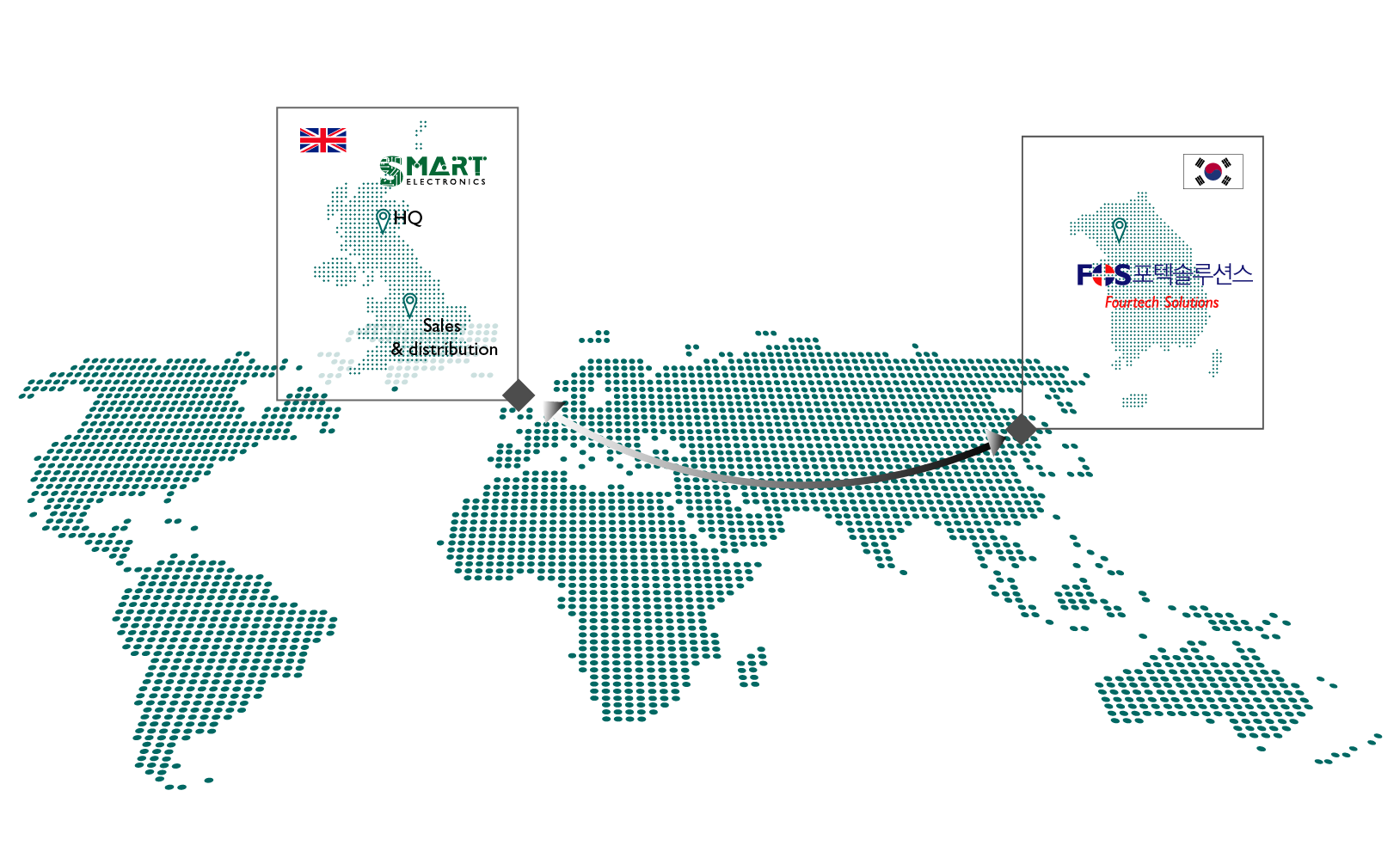 2001
Fourtech Solutions founded in South Korea 
2014
Smart Electronics established in the UK in order to expand the business for European market.
2018
Opened Sales and Distribution office in Oxford
Sales and Distribution
In 2018 we opened a new Sales and Distribution office on the world renowned science and technology centre Milton Park. 
Suite A, 184 Park drive
Milton Park
Abingdon
OX14 4SE
Registered Office
From a simple single piece to assembling many thousands with multi-layers with Flex and Flex Rigid we provide a one-stop solution for all PCB services from design to assembly including Free prototype, AOI, component search.
Bede House,
3 Belmont Business Park
Durham
DH1 1TW
Fourtech Solutions
 is based in South Korea. It is our offshore partner and a sister company. Fourtech Solutions propels the one-stop solution of PCB design, PCB fabrication and PCB assembly.

Please contact us if you have any questions or require further information.