What is outsourcing ?
Outsourcing
may be considered after carrying out a skills gap analysis for the company. You may find that your company does not have the necessary skills or technical expertise for a particular project or have the time to carry it out. This could be the design, prototyping and manufacture of a new product, design and build of a website or even a specific business function such as accounting or HR. Outsourcing these areas to specialist companies may well deliver more value, be faster and reduce recruitment and operational costs.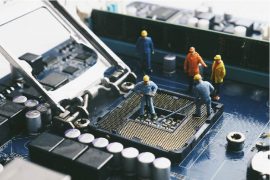 Offshoring
is moving a business process and operating it out of a foreign location. For example moving your manufacturing process overseas where labor and office space is cheaper and / or local expertise is higher.
Lean and scaleable:
Outsourcing certain tasks, functions or projects allows you to scale up and down relative to customer needs / seasonal demands without the on-going costs associated with equipment purchase, plant maintenance and the risks/costs associated with hiring permanent employees. A study by the Society for Human Resource Management states that the average cost to hire an employee is £3,200 and takes 52 days on average to fill a position.
What are the main benefits?
1. Cost Reduction
2. Core Business Focus
3. Swiftness and Expertise
4. Risk-sharing
5. Delivery and Reputational Damage
Labour is often among a company's largest costs. There's the cost of hiring, on-boarding, on-going training, wages, expenses and pension costs all needed to be considered. Outsourcing part, or indeed all, of a production line or a business function to a third party leads to a significant decrease in fixed costs, thus it's more affordable to outsource to companies that have a comparative advantage in that area.
One of the greatest advantages of outsourcing is to utilise the other companies assets such as their business premises, specialist equipment, expert staff with vast knowledge and experience and, of course, the cost of plant maintenance and insurances etc. 
The back office operations of a company can easily come under pressure during periods of rapid or sustained business growth, a rapid increase in business is always welcome but does bring its challenges. This expansion can start to consume your human and financial resources often at the expense of the core activities and commitment to quality that made your company successful in the first place.
Outsourcing activities can allow you to maintain focus on your core business activities that made you a success. If you take on too much your staff may become overstretched and begin to "cut corners" skip key steps in the manufacturing or quality control process and make errors. These errors can lead to product malfunctions and /or product recalls and reputational damage.  
Tasks, projects and / or business functions must only be outsourced to partners who specialise in that field and ideally can provide evidence of continued excellence in this field. The outsourced vendor should have industry specific technical capacity and experienced staff. They must conform to all of the relevant industry standards. 
Placing GDPR aside for a brief moment they must have a clear policy about the protection of your Intellectual Property, as they may well be serving a competitor of yours also.
Doing all the business yourself can be risky, as you may not have the capacity and resources in place when receiving specific orders, or you cannot meet the requirements of your client in time.
This is a great risk for your business. Thus, outsourcing certain parts of your business process will help you shift some responsibilities to the outsourcing partner which will decrease the failure on your side. 
Synchronizing the deliverables: Choosing the correct outsourcing partner is critical in any industry, but it is more important in the production of PCB.  PCB is at the very heart of your product and failure in PCB quality is a disaster!
Choose the wrong contractor, and you can face delays, cost overruns, product recalls and huge reputational damage. With the right preparation and a well-documented RFP, selecting an EMS provider means doing good work on the front end to avoid pitfalls down the road.